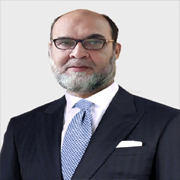 Welcome Address By Chairman as a head of the department, it gives me immense pleasure to write a welcome note to all the visitors visiting this web page. The Urban engineering department is dedicated to providing educational opportunities in Urban and Infrastructure engineering to a highly selective, predominantly undergraduate, graduate and postgraduate student body of talented men and women. The department is small and emphasizes close interactions between students and the faculty, who are dedicated to education and actively engaged in scholarship that enriches the educational programs. The program emphasizes active learning with a strong laboratory component. The department nurtures the intellectual, professional, and personal development of its students in order to prepare and encourage them to be highly competent professionals and responsible members of society.
According to Alex Albino (2010), "Urban engineering can more properly be described as the branch of engineering that covers all the civil and environmental engineering services related to the range of complex problems associated with infrastructure, services, buildings, environmental and land-use issues generally encountered in urban areas."
To cater for the rising demand of the society the department of Urban and Infrastructure Engineering was introduced in 2006, registering 17 students in batch 2001-02. Since then the number of students has been increased constantly every year. The undergraduate program of Urban & Infrastructure Engineering received its first accreditation in 2008 from Pakistan Engineering Council (PEC).
The vision of the department of Urban and Infrastructure Engineering is to 
•    Excel in teaching, research and innovation in urban engineering and associated fields. 
•    Produce professionals and leaders contributing towards sustainable urban infrastructure at national and global level.
Our faculty actively participates in scholarly research activities, allowing us to be up-to-date in our areas of expertise and to incorporate research into our teaching. Through research, we contribute to finding better ways of developing and managing our vital urban infrastructure systems, including transportation, water supply/distribution, and waste disposal. Students also join in research teams, which give them invaluable, hands-on experience that will prepare them for professional or research careers.
Today urban engineers are actively involved in Government, Semi government and Private organizations with their successful and remarkable efforts in the country. The department also keeps coordination with other local and international stake holders such as;
City District Government Karachi (CDGK), Jinnah Post Graduate Medical Centre and University of Mississippi (USA) for research based sharing of knowledge and served oriented activities. In December 2012, the department has signed Memorandum of Understanding (MOU) with Transport Research Institute University of Hasselt, Belgium (IMOB) that includes collaborative research in the field of traffic congestion, faculty and student exchange (using virtual environment teaching), value addition short courses, joint PhD Programmed, as well as the reduction of the annual tuition fee from 6000 Euros to 600 Euros (equivalent to European nationals) for students of NED for their master's study in IMOB.
Prof. Dr. Adnan Qadir     
 (Professor and Chairman) 
e-mail:cuid@neduet.edu.pk